We are a church that is here to help people and families in Dewey-Humboldt become more like Jesus. We would love for you to join our fellowship. We meet at 2880 2nd St, Humboldt, AZ 86329 in Agua Fria Christian Church's building at 11:45 on Sundays.
Our Bible study meets on Wednesday nights at 6pm in Dewey. This is a great place to go deeper in Scripture and with friends.
Our youth group meets Wednesdays as well from 6-8 in Dewey. It's a great group of kids!
​
Be sure to sign up below to subscribe to get the latest news, events, and service opportunities delivered to your inbox.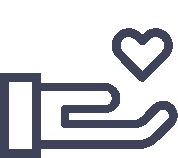 "But you will receive power when the Holy Spirit has come upon you, and you will be my witnesses in Jerusalem and in all Judea and Samaria, and to the end of the earth."
The words of Jesus recorded in Acts 1:8